Int'l Stylist, Nicole Janowicz Update
Been busy behind the scenes and finally able to take a break to blog. 
I love working with Int'l Celebrity/Wedding Stylist, Nicole Janowicz, and am learning sometimes things I would normally be shouting about on the rooftops need to be kept under wraps a lot longer than anticipated.:)
I can tell you this though. Nicole has re-connected with Director Dago Gonzalez of Veneno Inc. whom she worked with on Jennifer Lopez and Marc Anthony: World Tour Video Elements,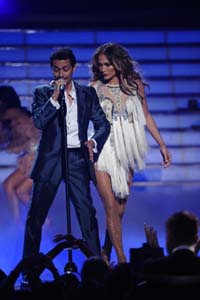 Slash,
and dancers for Paulina Rubio: Nada Puede Cambiarme,
 and the Spice Girls: World Tour Video Elements. 
See, it's not all Backstreet Boys and weddings all the time with her! She does other entertaining projects too!:) She is currently styling for two major World Tours with Dago and having a ball.
It's always fun when you work with people you like and who respect your work. Rare in this town, but when you find it it's a treasure which may explain why Woody Allen, Francis Ford Coppola, Martin Scorcese and so many others keep their same teams film after film.
Remember my blog post on teams with Entourage Actor Adrian Grenier? Here's the link in case you missed it the first go round: Importance of building a team: Why Adrian Grenier, Willow Smith and Gary Oldman are successful.
In any case, back to Nicole. So, if you don't hear anything from me about her, just know great things are perculating behind-the-scenes as we work diligently together.
Her latest Huffington Post article entitled: How To Create A Consistent Style From Wedding Ceremony To Reception is live too.
Here's a brief intro to pique your interest by Nicole Janowicz: "On April 1st, I made an appearance at the "Unveiled Bridal Style Revealed" event in Beverly Hills, Calif., held at the exquisite Beverly Canon Gardens. "Unveiled" is an outdoor bridal event that brings together the best event professionals, resources, and designs for couples to enjoy as they plan for their big day.
I am not married nor am I engaged. Thus, I can only imagine what it must feel like for newly betrothed couples when the engagement haze wears off, and the reality of creating a wedding becomes, well... real. Venues, food, guests, invitations... the details and decisions are seemingly endless. Bridal events, like "Unveiled," are an invaluable resource for couples. They are like the Barneys New York women's shoe department of weddings: the best the industry has to offer, in one place, and with smiling, friendly people waiting to chat and help!
My team and I were on-site to talk with brides about all things wedding fashion and style including: upcoming trends, choosing your wedding gown, choosing bridesmaids dresses to compliment every personality and figure, how to style your groom and groomsmen, and much more.
One bride in particular asked my advice on how to wear different ceremony and reception dresses, while maintaining a consistent style. My conversation with said bride inspired this article because I know she is not the only woman grappling how to wear two different dresses, while maintaining one overall look.
So, let's talk it out..." Click here to continue reading: http://huff.to/ItgDYY
I can also tell you she's been invited to speak before the Wedding Industry Professional Association sometime next month. Still nailing down the particulars, but it will be great. The organzier is very good at what she does and we're excited to participate. (I know, I said "we," but I get excited with my clients, what can I say?:)
Other things are bubbling and will be announced in due time. SO! That's the latest with Nicole.
FASHION FLASH
Since you've been patient, I thought I would share some fashion highlights I've been receiving from other publicists because now that summer is upon us it's fun to see what all the stars are wearing and doing.
I was pleasantly surprised to receive this highlight of Actress Jaime King wearing ban.do since Nicole has styled her in the past for LADirect Magazine (purchased years back by another publication.)
Isn't this a cute headband and look? Jaime looks like such a Southern belle I love it.
Jaime King wore ban.do on a recent episode of Hart of Dixie! The model turned actress sparkled in a glam crystal headband ($225); www.shopbando.com. 
My friends and I love Austin and really beautiful jewelry there. Have you heard of another Jamie named Jamie Pope? Well, Jamie decided to design her own jewelry line when she couldn't find what she liked and tcreated the Liz James collection.
Have to say, fashionista's everywhere are happy she's designing if this picture is any indication:
If a trip to Austin isn't in your plans any time soon, shop her designs online here: www.lizjames.com.
Now, since it's getting sunnier and sunnier, here's some fun shades called Lumete which means a precious object used for protection and luck, and lumen, meaning light.
One of our favorite strip tease artists, Dita Von Teese, (I know the PC term is Burlesque, but let's call a spade a spade people.:), loves 'em. If you can believe it, I actually saw her perform at a private birthday for an 80 plus year old mom of a very wealthy son's party up in Rolling Hills Estates years back.
Dita is good at what she does! The men in the crowd were cheering and all the rest of us were just amazed the mom had agreed to this performance.:)
Doesn't Dita look glamourous and mysterious in her "summer sunnies" as the publicist calls  'em? Love this look!
 Check them out online too here: http://lumete.com/catalog/category/view/s/collection/id/3/
Oh, and I also received the news two cool people I've written about in the past, Entourage Actor, Adrian Grenier, and Stonyfield Farm chairman Gary Hirshberg were at the recent opening of a new natural and organic restaurant at Chelsea Piers last night, Chelsea's Table, which Gary also founded.
Aren't they cute?:) Hey Adrian, Nicole would love to work with you if you're not already with a stylist!:)

Photo credit: Brian Ach /AP Images for Chelsea's Table
Chelsea's Table features natural, organic and local ingredients in a fast-casual atmosphere proving that "healthy fast food" is not an oxymoron. (Just like Stonyfield Farm's organic yogurt I had the fun time promoting last year. You can view all the fun pix from the Family Love Fest here in my blog: http://bit.ly/ihsNZk just keep clicking.:)
Gary and Adrian formed their friendship two years back when Adrian launched his eco-media platform SHFT (http://www.shft.com) which supports environmentally conscious and sustainable living. 
You can view more info about Chelsea's Table here: http://prn.to/I1knTg.
Okay, that's all for now. I'm hungry and dinner's calling. Hope you enjoyed the read!